Experience Bosch: what your future kitchen might look like
The future starts in your kitchen.
The future has arrived and it's knocking on your kitchen door, right now: There are many innovative highlights for your kitchen like Home Connect and the kitchen elf, Mykie. Looking even further into the future, what else will come to your kitchen to give full support? Let's take a quick trip into the future and take a look at upcoming technology.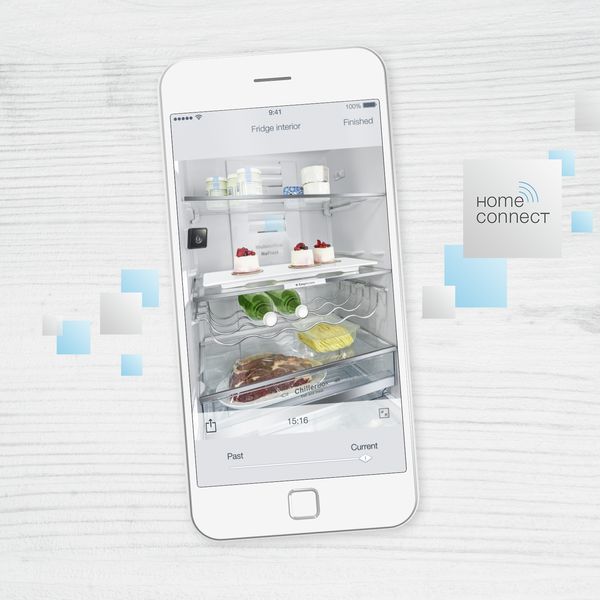 Smart Home already today: Home Connect.
Speed, simplicity and connectivity: Home Connect offers you a whole new way of living, connecting home appliances and allowing them to simply and securely exchange data with each other and your smartphone or tablet. It's a clever solution: just monitor and turn on your Bosch appliances with Home Connect wherever you are – from preheating the oven while you're on the way home from the office to checking if the dishwasher needs more rinse aid while you're out shopping.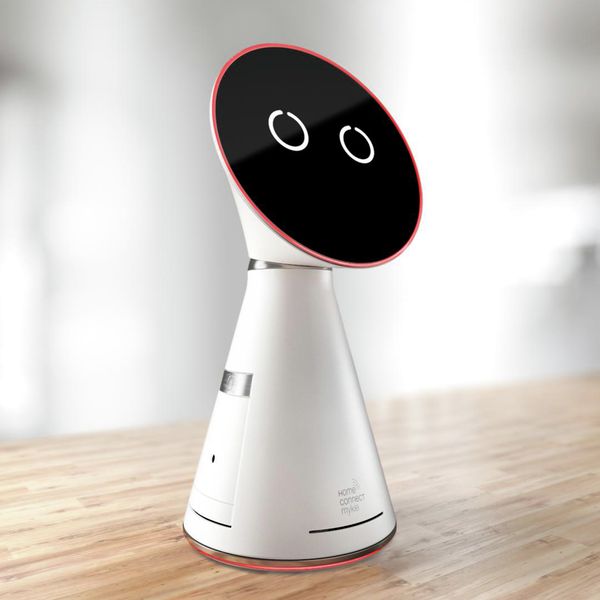 May we introduce: Mykie!
The kitchen elf Mykie is a all-new personal assistant in the kitchen. Controlled via voice, the robot listens, answers questions, and helps with everyday chores. Simple and smart, you can ask Mykie what the weather will be like. But Mykie's main goal is to help you cook. The kitchen elf can control your Bosch appliances with Home Connect such as dishwashers and ovens. With Mykie you can, for example, also search for recipes via voice commands or on the control screen.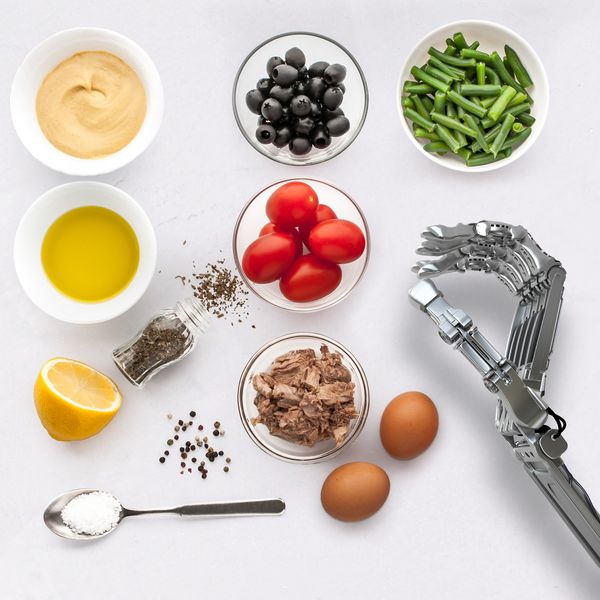 What tomorrow will bring: will Artificial Intelligence make cooking even easier?
In Bremen, Germany, at the Institute for Artificial Intelligence, researchers teach robots how to cook and train them in independent self-learning, so the machines can adapt to new situations flexibly and learn from mistakes and successes. The goal is to teach the machines result-oriented behaviour instead of just reacting to instruction.