Like a pro: cleaning your hob and hood
How to clean your hood and hob.
Cleaning your kitchen appliances may not be the most exciting aspect of cooking, but a necessary task to keep them looking good for years to come. Take a look at our How-to videos and find out more about cleaning and taking care of your hob and hood now.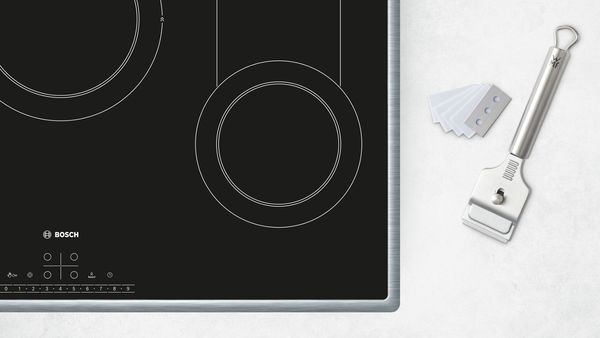 How to clean your glass cook top.
For cleaning your ceramic oven as gently as possible, our is the right choice. Make sure that your ceramic hob is switched off. When switched off and cold, spread the cleaner onto the hob. For tough dirt spots, use the glass scraper over the liquid. Then, wet clean and afterwards dry the hob with a cloth or a kitchen roll.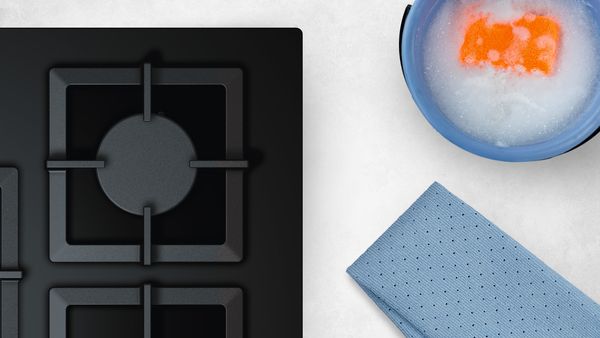 How to clean your gas cook top.
For cleaning your gas cook top, you will need a non-abrasive sponge and mild soap. Make sure that it is switched off and remove grates and burner caps to wash them with warm, soapy water. Then, use a non-abrasive sponge with our to clean the stainless-steel surface of your gas hob. Rub the stainless-steel surface in the direction of the grain to avoid scratches and wipe the area dry afterwards to avoid any water marks. After cleaning, place all parts in their proper positions before using your hob.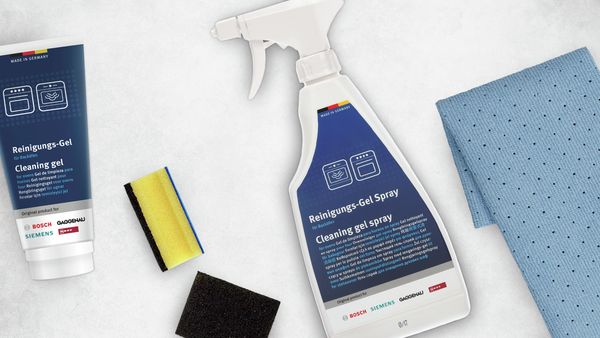 How to clean stainless steel surfaces.
To clean your stainless steel hood, the Bosch contains everything you need to clean and protect. Just follow a few steps and give your stainless-steel hood the care it deserves: sprinkle the cleaning powder onto a wet cloth and wipe the surface. Then, use a damp clean cloth to wipe away the powder residue and a dry cloth to remove any moisture. For the finishing touches, gently wipe the conditioning cloth onto the stainless-steel surface and use kitchen paper to remove any residual oil and, finally, polish.