Like a pro: Tips for the first 100 days with your oven
Perfect results from the beginning: get the most out of your oven.
Life tastes good with your new oven from Bosch. When we develop our ovens, the yardstick is you and your daily life. To achieve perfect results from the very beginning here are a few oven tips to keep in mind.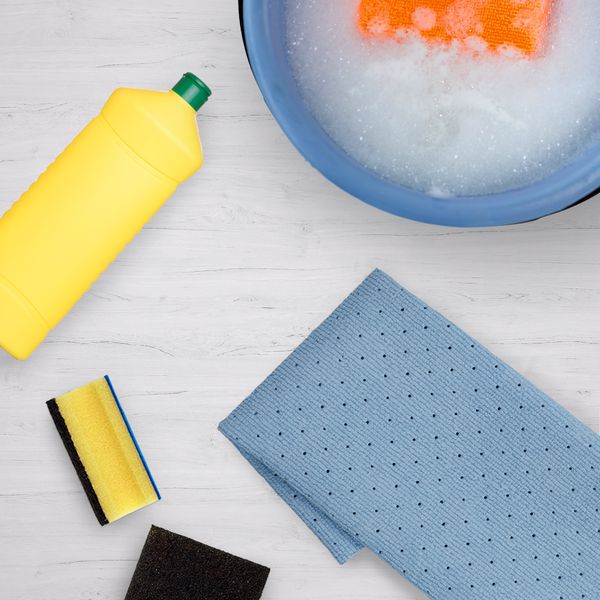 Before the first use.
Regardless of the model or type of oven, you should clean the cooking compartment and accessories before cooking with it for the first time. Before heating your oven, wipe the smooth surfaces in the cooking compartment with a soft, wet cloth. Clean your accessories thoroughly using soapy water and a dish cloth or soft brush. To remove the new-appliance smell, heat up the oven while it is empty and with the oven door closed. Please refer to manual to get detailed instructions.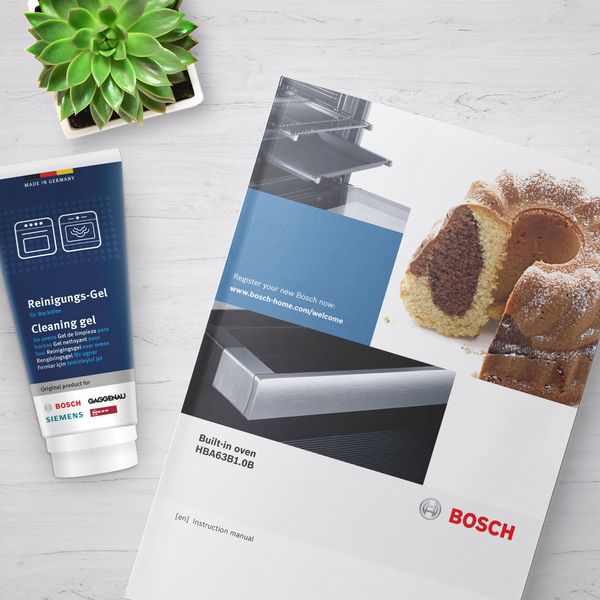 Cleaning and taking care of your oven.
With good care and cleaning, your oven will retain its appearance and remain fully functional for a long time to come. That's why it's crucial to clean it regularly and to take care of the surfaces. Take a look at the cleaning and care tips in your oven's manual and only use the recommended detergents and utensils. Regardless of your oven type try to keep your new oven clean and remove dirt immediately so that stubborn deposits of dirt don't build up.
Clean the inside of the oven after each use to ensure that dirt cannot be baked on. Don't use harsh chemicals. Furthermore, if your oven has an EcoClean function, don't use rough sponges. Always remove spots of lime scale, grease, starch and albumin (i.e. egg white) immediately. Also think of using suitable ovenware for roasting.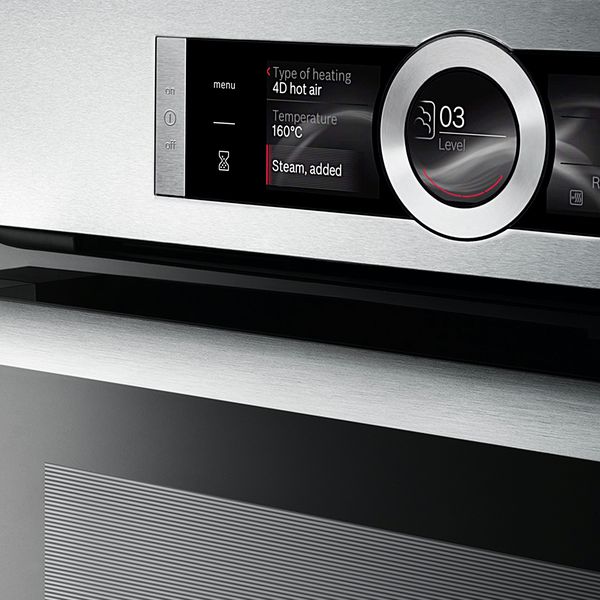 Tips for baking with your new oven.
When baking with your new oven, familiarise yourself with temperature settings and features for baking according to your model type. In addition to the specific instructions for your model, keep the following tips in mind for perfect baking results: always preheat your oven while you're preparing your recipe's ingredients; don't set the temperature too high in an attempt to shorten preheat time. Once your oven is preheated, place food in your oven as quickly as possible to minimize the loss of heat and reduction of oven temperature. Use the oven window to view your food rather than opening the door frequently to avoid heat and energy loss. Also use a timer to keep track of cooking times. If you have to open the oven door, open it as briefly as possible to avoid a drop in temperature.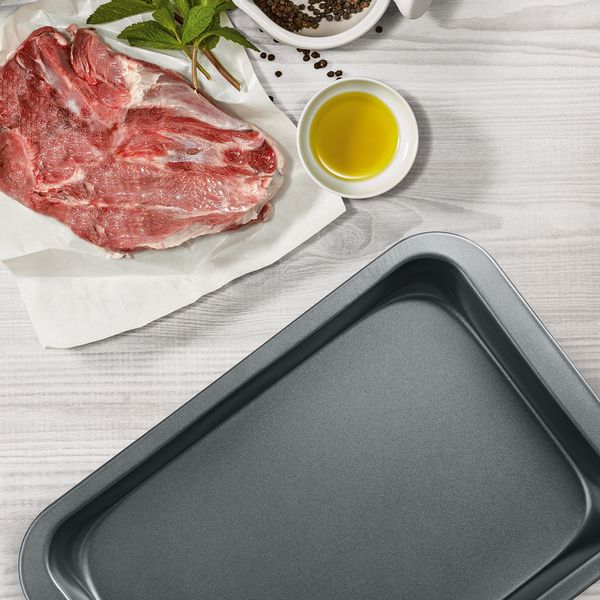 Tips for roasting with your new oven.
Bear in mind that, in addition to cooking times and temperature settings for your dish, cooking results depend on the quality of the food and the size and type of cookware. For optimal cooking results, use food that is in good condition and only use chilled meat. With frozen food, cook it straight from the freezer. We also recommend using dark-coloured metal bake ware because dark pans absorb heat better and therefore more heat will radiate off the surface. We also recommend using only original accessories designed for your new oven. These have been tailored to the cooking compartment and the operating modes of your oven.