Say hello to easier meal planning
Home Connect gives you plenty of smart solutions to make your home truly yours. But there's more to discover. With Home Connect, you can also enjoy instant access to a unique network of partner services that deliver new levels of efficiency. Ready to cook the best in-season produce and serve up mouth-watering meals? Save time and stay healthy with HelloFresh – your partner in truly smart weeknight eating.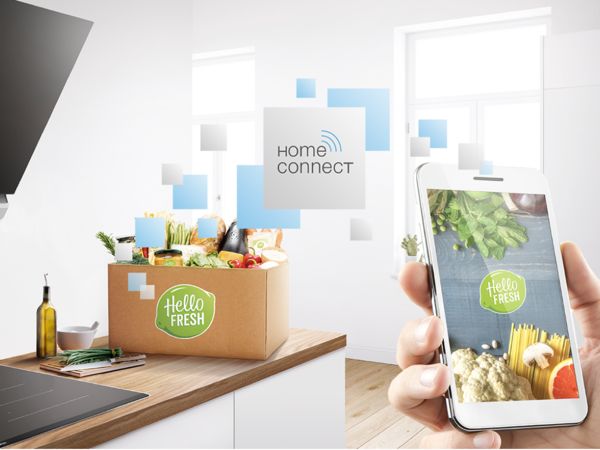 Door-to-door delicious
HelloFresh is one of the largest European delivery services for pre-chosen, perfectly fresh, seasonal ingredients that combine to make complete meals. Simply choose from a range of smart plans that let you specify your household size, dietary preferences and the number of meals you want to cook each week. When integrated with Home Connect, HelloFresh provides thousands of smart recipes that communicate with your smart oven, making each cooking experience even easier.
Ready to get started with HelloFresh? Watch this handy how-to guide: