Top 10: Breakfasts around the world.
Vitamins to go.
Whether it is pancakes, brownies or waffles, there is always something sweet on the American breakfast table. Even smoothies are becoming ever more popular. Did you know that this healthy drink comes from the USA, which is not really the world center for healthy foods? In the States during the 20's, all sorts of fruits were pressed into vitamin juices in Juice Bars. When the fitness boom really took hold out in California during the 1960s, so-called health food shops sprung up, and that's where the smoothie-movement really started.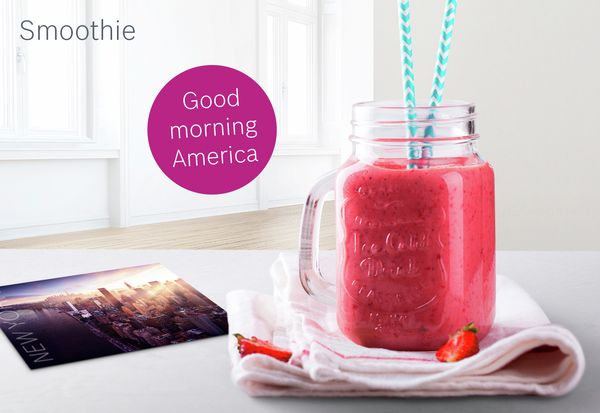 Rice, rice, baby.
Meanwhile, over in Asia, hearty breakfasts are served pretty much every morning. And rice plays a big part in almost every Asian breakfast. Plain rice, rice noodles and soups with rice are big over there. Take Pho soup as an example – a strong, traditional breakfast soup from Vietnam. This particularly powerful delicacy is made with beef or chicken broth, rice noodles and a range of exotic herbs, as well as a variety of delicious spices. Little wonder it is reputed to have healing powers.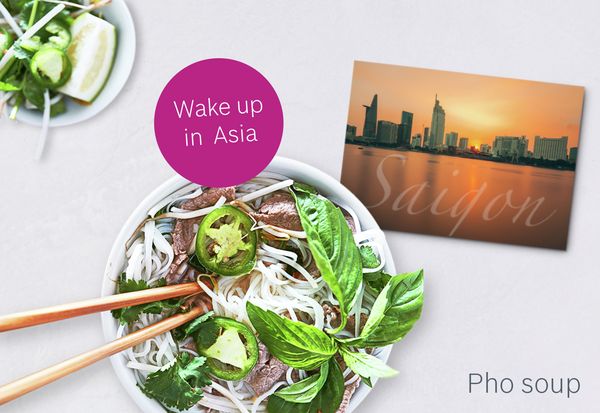 Pimp your coffee.
You could be in Italy, Germany or France. In fact, in most European countries a good cup of coffee for breakfast is essential. What would Vienna, or indeed Italy be for example, without their cafés? The starting point of many coffee specialties is the espresso. In particular the ever-popular cappuccino, which is an espresso with hot milk and froth. It's often refined with a sprinkle of cocoa or chocolate on the milk froth. Or a latte macchiato, which translated means 'spotted milk'. There's more frothy milk in a latte, a little less espresso, and it's almost always served in a tall glass.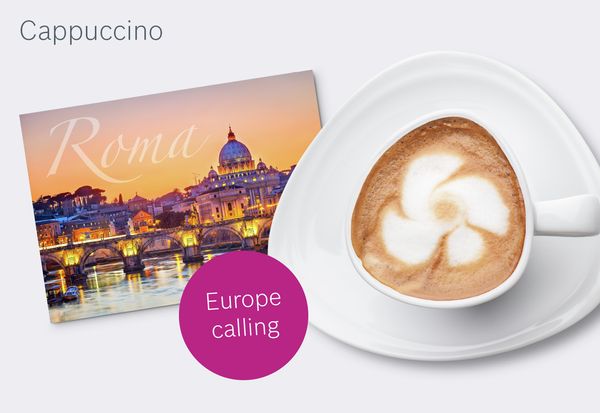 Start your day the down under way.
Down under "fair dinkum" means authentic. It's the Aussie way to mix and fuse, European continental, Californian and Asian cuisine. Avocados are grown locally and that's why it's a popular staple of so many Aussie breakfasts. So toast with smashed avocado is a true Aussie breakfast classic – whether pure, with egg, feta cheese, salmon or chicken, the imagination is no limits.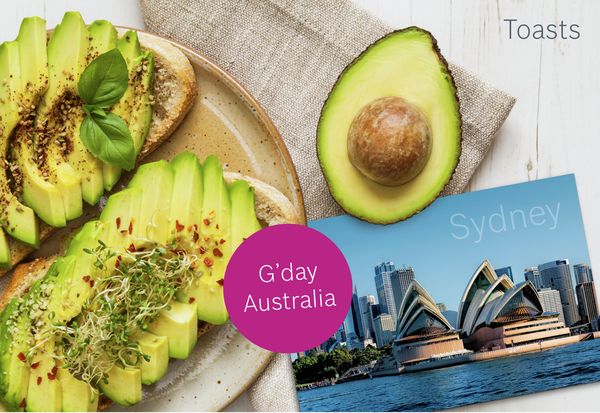 Welcome to paradise.
What would you call an exotic breakfast? No, more exotic than that? A breakfast with a papaya cocktail, including kiwi, pineapple, guava and mango. And with a glass of fresh coconut milk, you can start to imagine what the rest of your day will be like. This is good mood food, which makes any morning a good morning! Or how about a stockfish breakfast? What's stockfish? Well it's originally cold dried fish from Norway, but ackee fruit and stockfish is a typical Jamaican breakfast and considered a national dish. Try it out.